Children as young as five have been asked to wear face masks in school as part of coronavirus safety measures.
In updated advice for the full school return, the government has recommended secondary school pupils wear face coverings in classrooms when schools reopen to all from 8 March in a bid to reduce the risk of Covid-19 transmission.
Guidance for younger pupils has remained the same as before lockdown, with children in primary schools do advised to wear face masks onsite.
But at least two primary schools have requested students wear face coverings in class on their return, The Telegraph first reported. 
Selsdon Primary School in Croydon, south London, has asked children from year 1 to year 6 — ages five to 11 — to wear face coverings when in school to be able to allow them to "play and socialise" with other children in their bubble.
Follow the latest news live as police preparing for mass celebrations on lockdown exit dates
"They will be taught the safe way to wear face coverings and will be asked to remove them for PE lessons, when eating and when drinking," said Susan Papas, executive headteacher.
Read our privacy notice
Read our privacy notice
"We have introduced this for children in the key worker provision this term and it has been very successful."
She said children at the school "have quickly become comfortable" with the measure, which has allowed them to "socialise" with classmates more easily.
Nascot Wood Primary School in Watford has also asked pupils to wear "a well-fitted face mask" in classrooms when schools reopen to all pupils.
The school, attended by pupils in year 3 to year 6 — ages seven to 11 — told parents this was because the classrooms "do not allow adequate social distancing".
Indoor settings are "more risky" than outdoor ones in terms of Covid-19 transmission, the school added in its information to parents about the full return.
Read more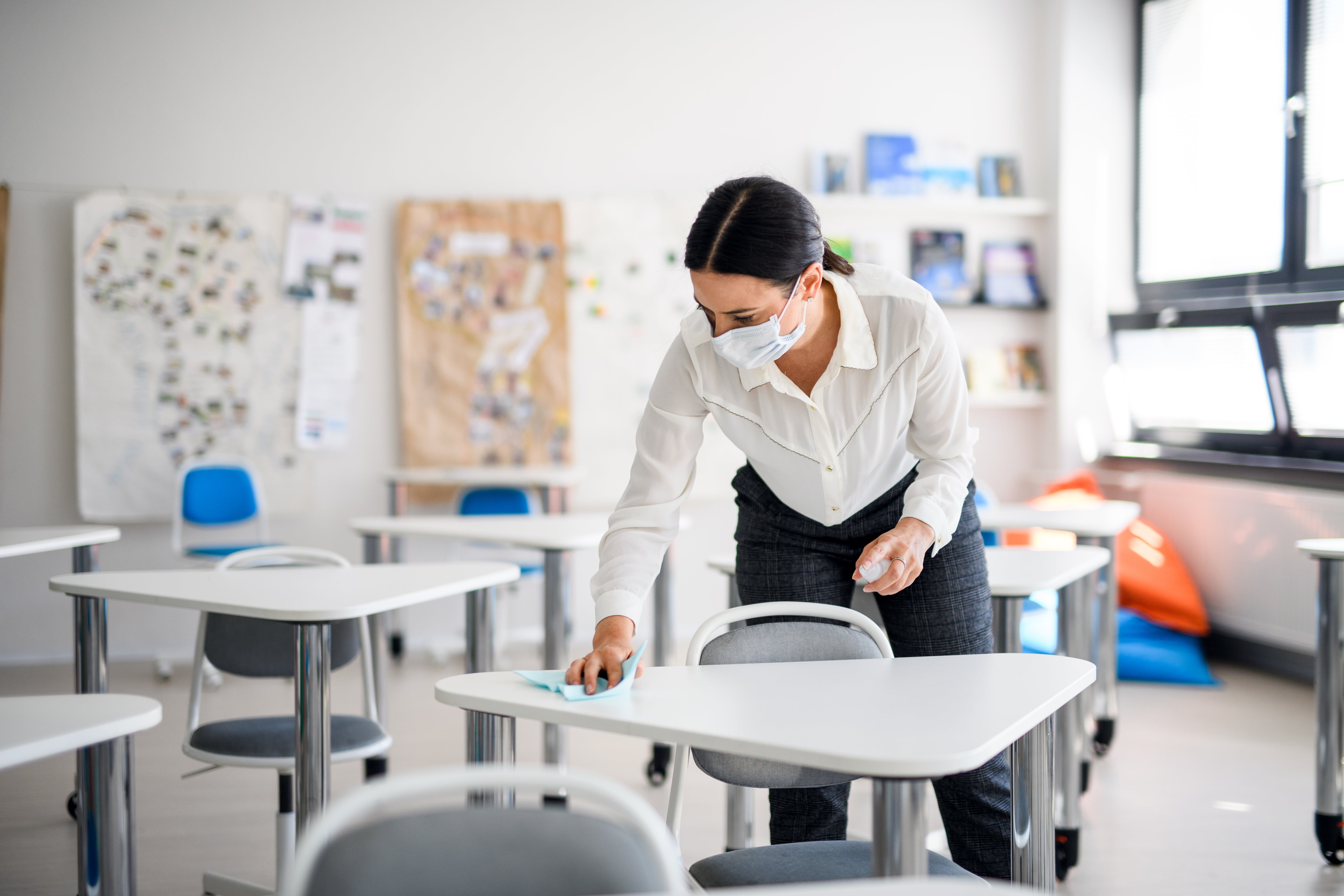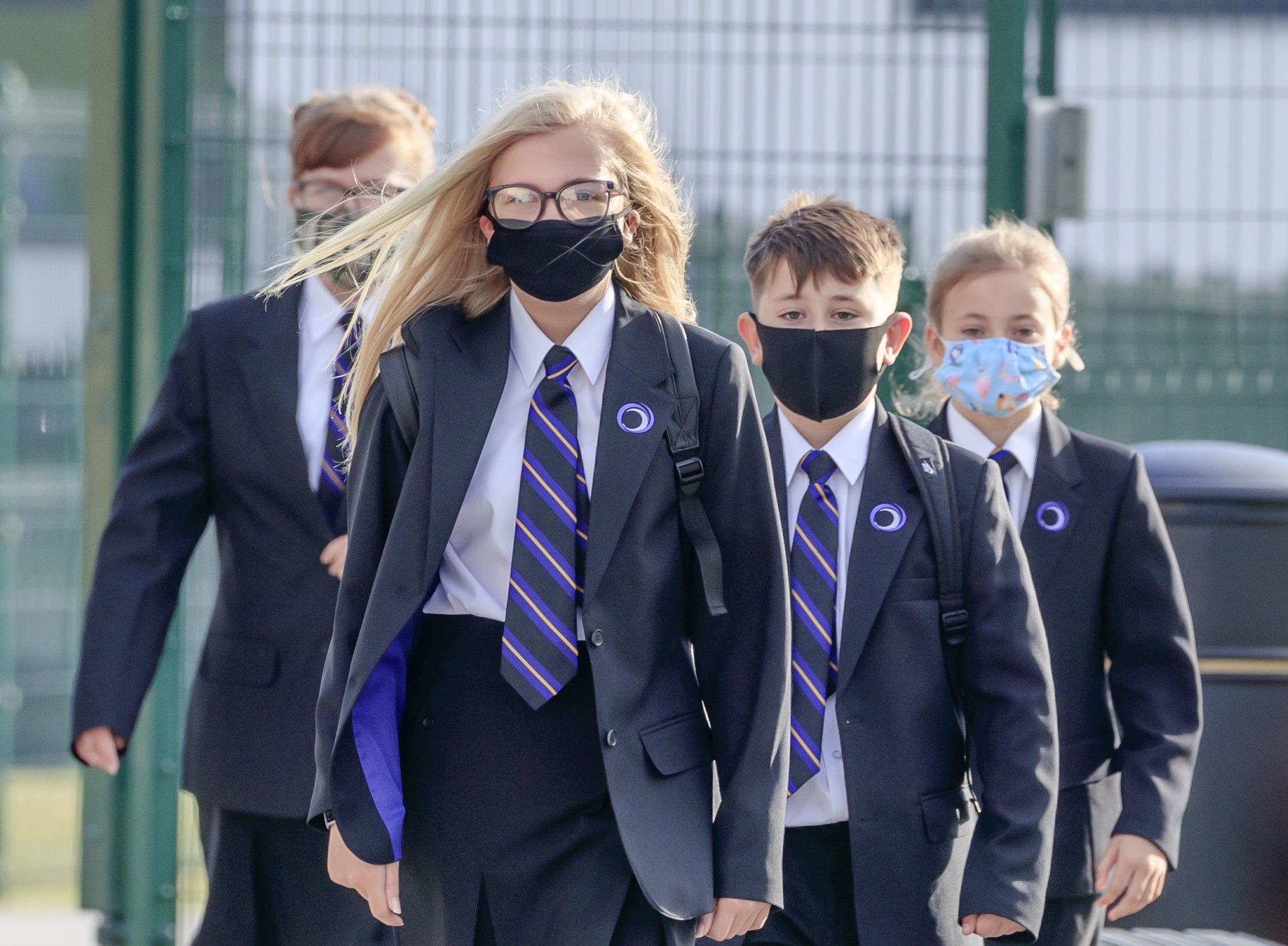 It was one of a list of measures which children have been following "very well" since January and forms part of a "vigilant approach" that has helped keep the number of coronavirus cases low in the school community, the school told parents.
While both primary schools have asked pupils to wear face masks onsite, neither has made this compulsory.
Under new guidance for the easing of lockdown in England, the government has recommended staff and adult visitors in primary schools wear face masks where social distancing is not possible, such as in corridors and communal areas, but not chidlren.
It has also expanded the use of face masks to all indoor environments in secondary schools — including classrooms — unless social distancing can be maintained until Easter.
Nick Gibb, the schools minister, told BBC Breakfast on Thursday it was "highly recommended" that students in secondary schools wore face masks in classrooms when all pupils return "because we want to do everything we can to reduce the risk of transmission in the school".
However this is not mandatory, he added.
Also on Thursday, he told radio station LBC: "It is more challenging to teach where you have masks on the children and on the teachers, but we have a new variant of this virus which is far more transmissible than the previous variant."
Additional reporting by Press Association
Source: Read Full Article