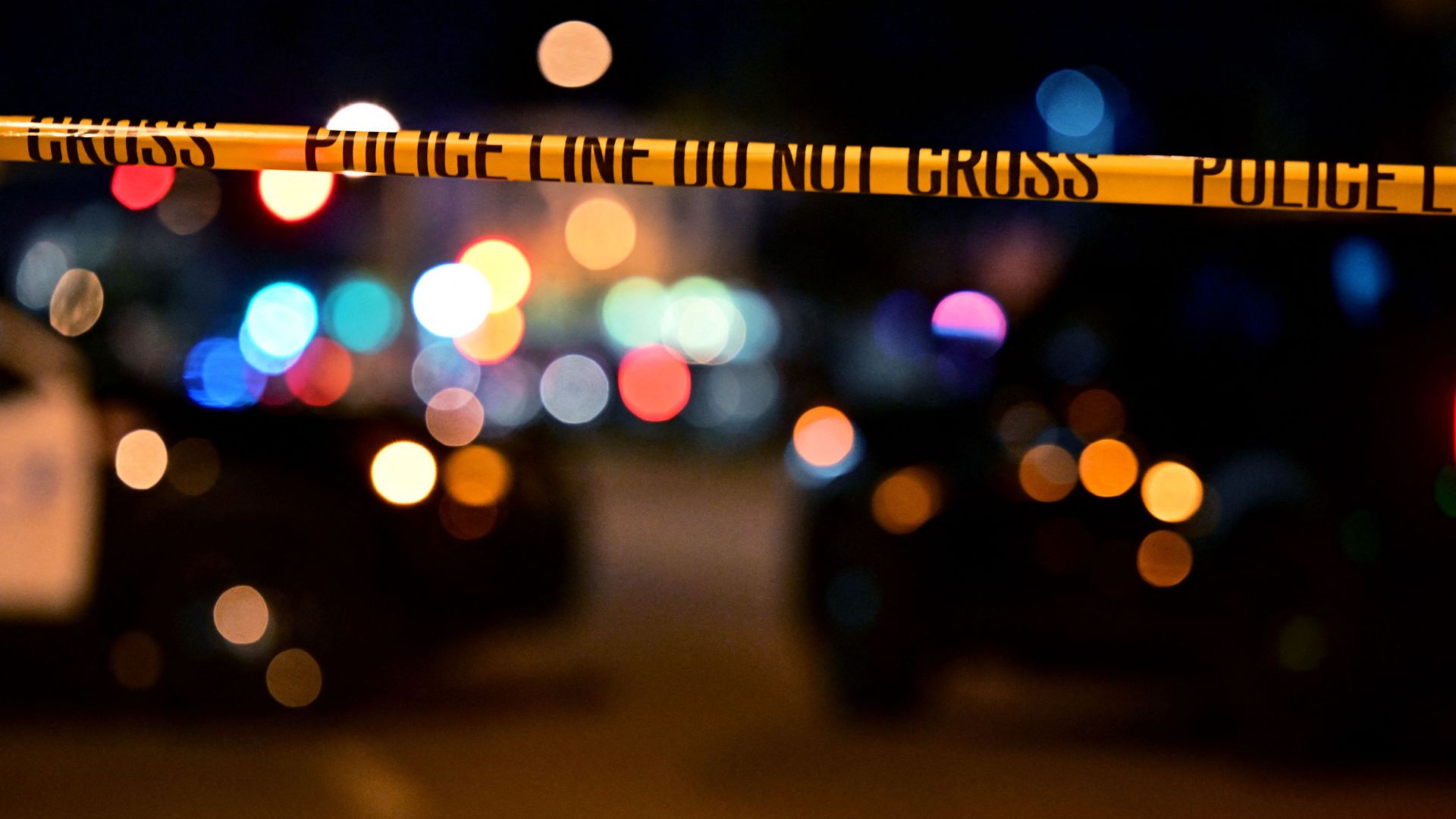 Police tape is pictured at the scene near the intersection of Garvey and Garfield Avenue in Monterey Park, California, on January 22, 2023. (Photo by FREDERIC J. BROWN/AFP via Getty Images)
At least two people are dead and five missing after an explosion at a Berks County candy factory in Pennsylvania on Friday, according to local officials.
Driving the news: It's unclear what caused the explosion in West Reading, which sent at least seven people to local hospitals.
Officials are investigating the explosion at R.M. Palmer Company, which occurred around 5 p.m. local time on Friday and covered the street with rubble.
"The building in the front, with the church and the apartments — the explosion was so big that it moved that building four feet forward," West Reading Mayor Samantha Kaag (D) said at a press conference Friday night.
Authorities have cordoned off a six-block area while crews remain on the scene, and several residents of a damaged apartment building have been displaced.
West Reading Police chief Wayne Holben said Saturday morning that one person was found alive in rubble overnight and the search continues in "hope that others still may be found."
Worth noting: Several news outlets reported early on Saturday that five people had been killed in the explosion, citing the Pennsylvania Emergency Management Agency (PEMA).
Though West Reading police confirmed to Axios that PEMA is working with them on the ground, Holben said later in the day that he could only confirm two deaths so far.
It's unclear why there is a discrepancy.
What they're saying: In a statement released overnight, Kaag asked the public to avoid the area as recovery efforts continue throughout the weekend.
"It is always difficult to come to terms with such sudden and unexpected events," Kaag said in a statement. "Our deepest sympathies are with the families and friends of those who have been affected."
"This is an extremely difficult situation—unlike any I can recall us dealing with here in Berks County in recent memory," state Sen. Judy Schwank (D), who represents the county, said in a statement Saturday.
The big picture: R.M. Palmer Company was established in 1948 and specializes in crafting holiday chocolates. Roughly 850 employees worked in its West Reading headquarters to send out its 500-plus products, according to the company.
Source: Read Full Article