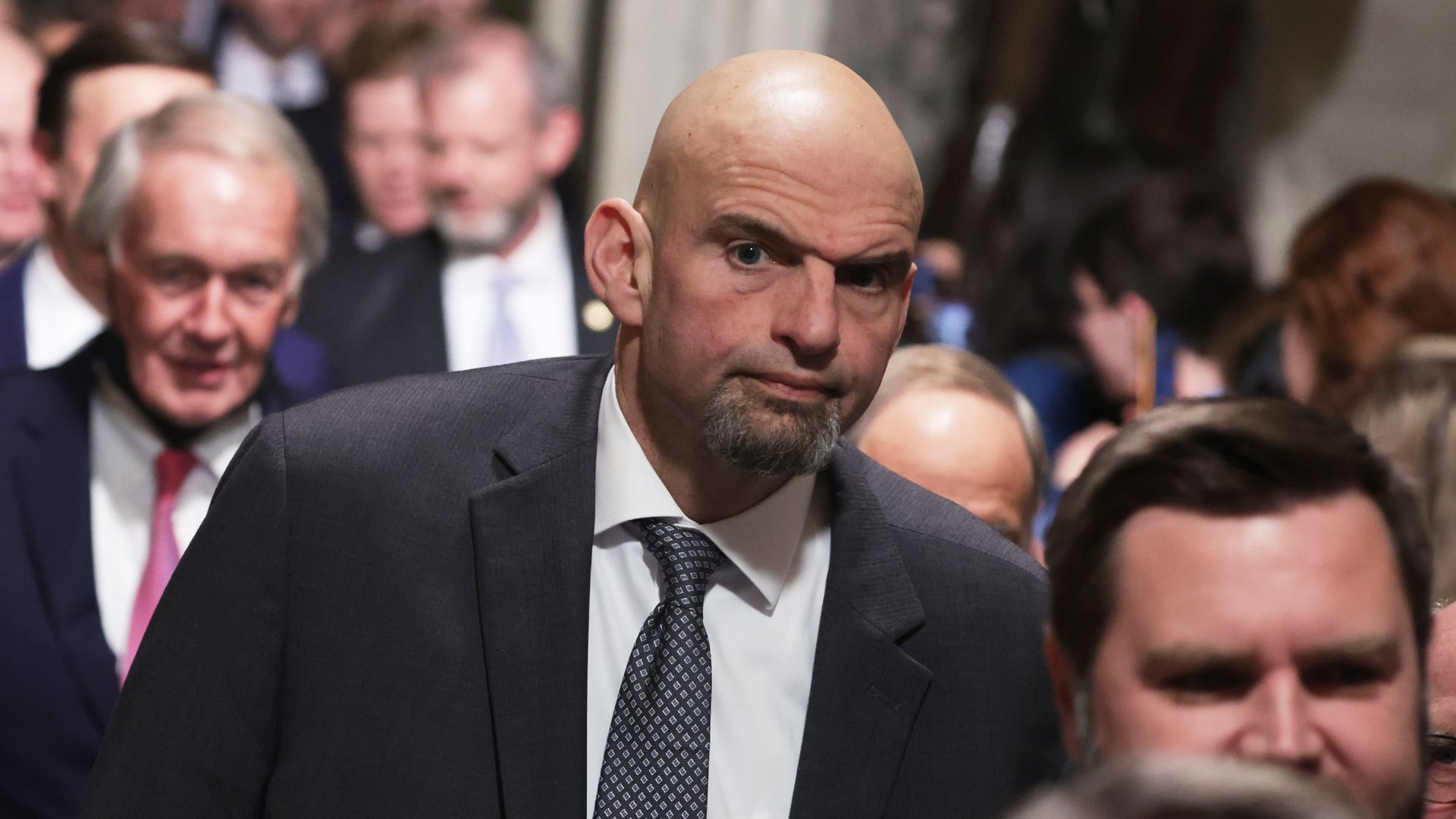 Sen. John Fetterman (D-Pa.) walks through the Statuary Hall of the U.S. Capitol prior to President Joe Biden's State of the Union address in the House Chamber of the U.S. Capitol on Feb. 7. Photo: Alex Wong/Getty Images
Sen. John Fetterman (D-Pa.) had a "productive morning" Monday discussing rail safety legislation from the hospital where he's been receiving treatment for clinical depression, his chief of staff said.
Driving the news: "John is well on his way to recovery and wanted me to say how grateful he is for all the well wishes," said Adam Jentleson in a Twitter post that included photos of the senator. "He's laser focused on PA & will be back soon."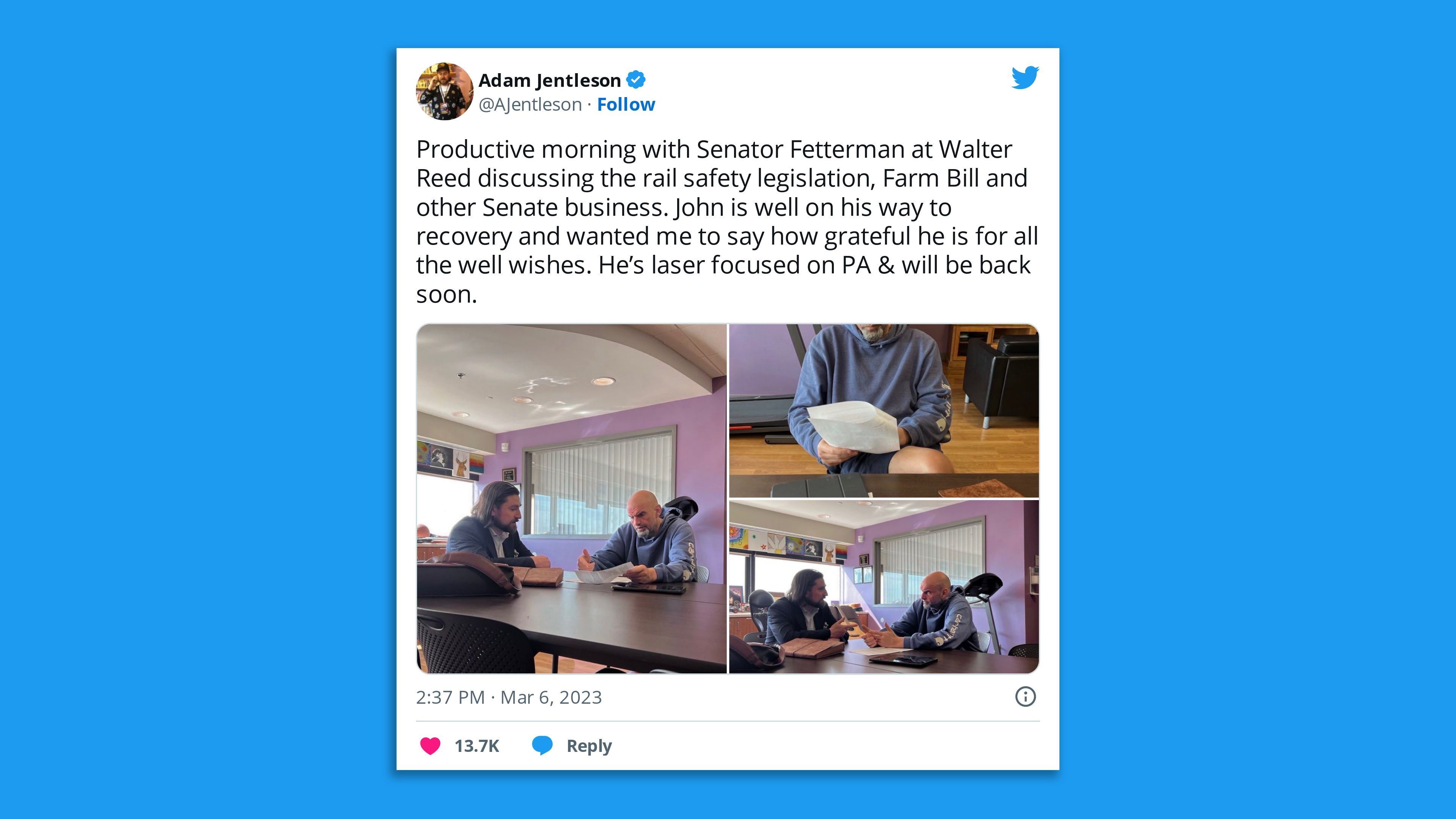 Context: Fetterman is a co-sponsor of bipartisan rail safety legislation introduced last week with the aim of promoting rail safety in the aftermath of the East Palestine, Ohio, train derailment.
The big picture: Fetterman checked himself in to the Walter Reed Medical Center on Feb. 15 to receive inpatient care on a voluntary basis.
The first-term senator has been experiencing depression "off and on throughout his life," but it's been exacerbated recently, Jentleson said at the time.
Fetterman has faced health challenges since his 2022 Senate campaign, including a stroke in 2022.
The lawmaker was also hospitalized after feeling lightheaded shortly before he sought treatment for depression. Doctors determined this was not related to a new stroke.
What they're saying: The wife, Gisele Barreto Fetterman, noted as she retweeted Jentleson's Twitter post Monday that society's "expectations and traditional gender roles play a part in why men are less likely to discuss or seek help" for their mental health.
"As always, John continues to challenge the conversation," she added.
Source: Read Full Article