The battle for information is key in the fight against coronavirus – and the government's statistics in South Africa are certainly alarming. 
In just a few days, the number of domestic infections will race past the half a million mark as the global hotspot fast approaches its peak.
South Africa now ranks behind the more populous US, Brazil, India and Russia with the fifth highest COVID-19 caseload worldwide.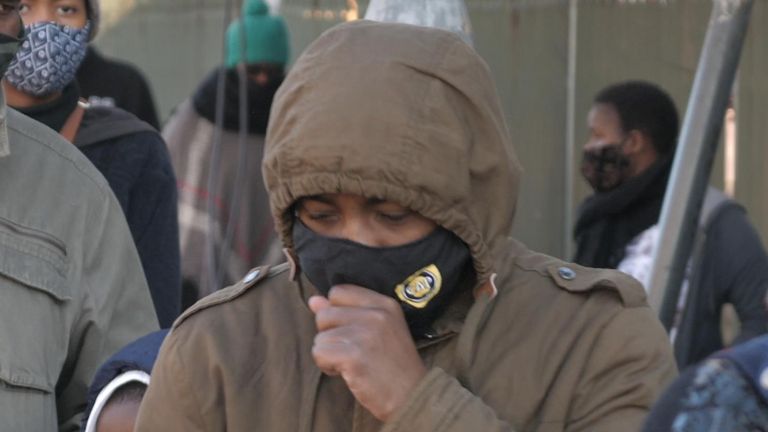 Politicians and public health officials have had several months to prepare, but they are struggling to protect the public and provide adequate treatment as the coronavirus takes root.
There is a desperate shortage of critical care beds in cities like Johannesburg, Pretoria and Port Elizabeth – and there are not enough staff to run the wards.
Essential supplies like compressed oxygen are difficult to source, while personal protective equipment (PPE) is also often unavailable.
South African President Cyril Ramaphosa spoke with solemnity last week when he said "the coronavirus storm has indeed arrived", but the reality of the situation is almost certainly worse than the official data suggests.
In the overcrowded township of Alexandra, which sits within the suburbs of northern Johannesburg, we found hundreds of residents waiting for COVID-19 tests and treatment at a local clinic.
We joined one woman, Dimpho Matau, on a lengthy walk to the back of the queue, who told us: "I've had headaches, diarrhoea, fever, shortness of breath, and I need to test to see if it is COVID."
Source: Read Full Article