Japanese pro wrestler Hana Kimura, who starred in Netflix reality show The Terrace, has died at the age of 22.
Stardom Wrestling, who Kimura was signed with, confirmed the news in a statement on Twitter.
"Stardom fans, we are very sorry to report that our Hana Kimura has passed away. Please be respectful and allow some time for things to process, and keep your thoughts and prayers with her family and friends.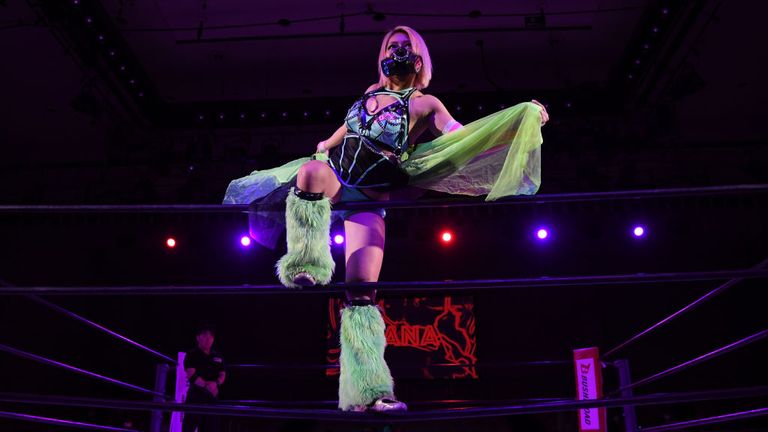 "We appreciate your support during this difficult time."
Reports have suggested that Kimura was the victim of cyber-bullying. The cause of death has not been confirmed.
Kimura, whose mother Kyoko was also a professional wrestler, began her career in March 2016 and scooped the title of JWP Junior Championship six months later.
She won the Goddess of Stardom Championship in 2017 after teaming up with fellow pro, Kagetsu. Two years later she was awarded Stardom's 2019 Fighting Spirit Award at the Goddess of Stardom Championship.
Earlier this year Kimura joined the cast of Terrace House, a show where six strangers live together under one roof.
It has restarted after a month-long break due to coronavirus, however, Netflix Japan has paused plans to release a new episode in response to the news.
Tributes have been paid to Kimura from several pro wrestlers and wrestling groups around the world.
Source: Read Full Article