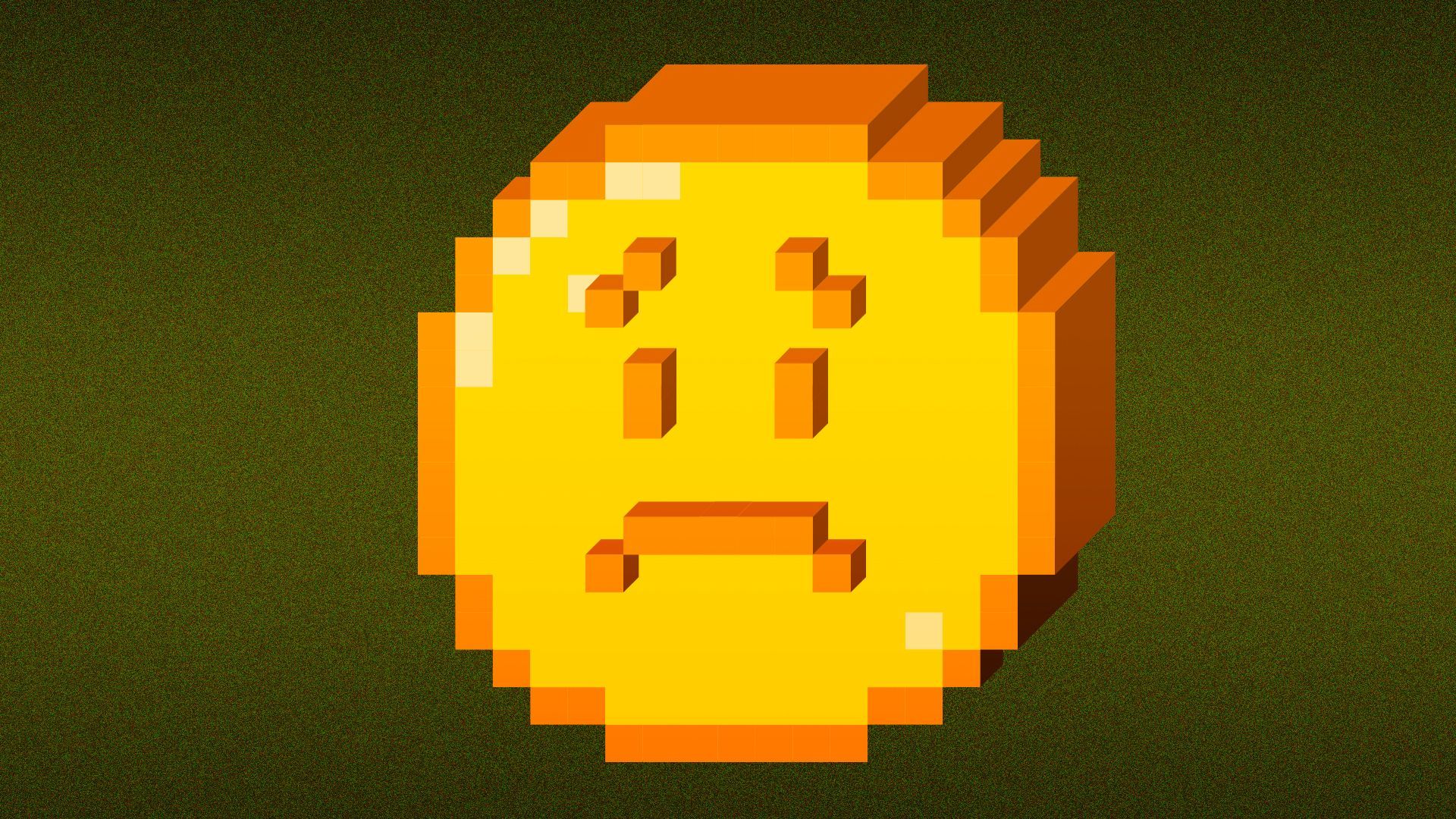 Illustration: Annelise Capossela/Axios
The Block, a crypto media company that got caught up in a funding scandal related to disgraced FTX founder Sam Bankman-Fried, has laid off roughly one-third of its staff as part of a broader leadership shakeup, sources told Axios.
Why it matters: The layoffs are meant to stabilize and strengthen the company's position, in wake of the scandal.
Details: The company announced Friday in a note to staff that it has appointed its longtime head of research, Larry Cermak, to the position of chief executive officer, a move Cermak later confirmed on his Twitter account.
Cermak has replaced Bobby Moran, the company's interim CEO, who was laid off as part of the cuts.
Every department was impacted by the layoffs, but not equally. A spokesperson confirmed that The Block's revenue team was scaled back significantly given the current market conditions.
The company has also brought on Evgeny Gaevoy, CEO of digital asset trading firm Wintermute, to join its board alongside Cermak. A spokesperson noted that the company plans to announce another board member soon. 
What they're saying: "We are not immune to the contraction of the crypto market, and the economy more broadly," the company said in a statement.
"Ours is a story you hear too often. We grew too quickly to capitalize on a bull market in crypto. Now, we must shift our strategy and recalibrate our teams to align with the reality of the current market."
"Larry has been with the Block from the start, and he knows what we're capable of, even as a smaller team. It is painful to say goodbye to talented colleagues who contributed meaningfully to our growth, but it was necessary to strengthen the company's position going forward."
The big picture: The company's previous CEO, Michael McCaffrey, brokered the funding agreement from Bankman-Fried. He resigned as CEO and left the company in December.
While he is not involved in the day-to-day operations and he is not on the board, he is still a majority shareholder and has the rights that a majority shareholder has, a spokesperson confirmed.
Go deeper: Exclusive: SBF secretly funded The Block
Editor's note: This story has been updated with a company statement.
Source: Read Full Article