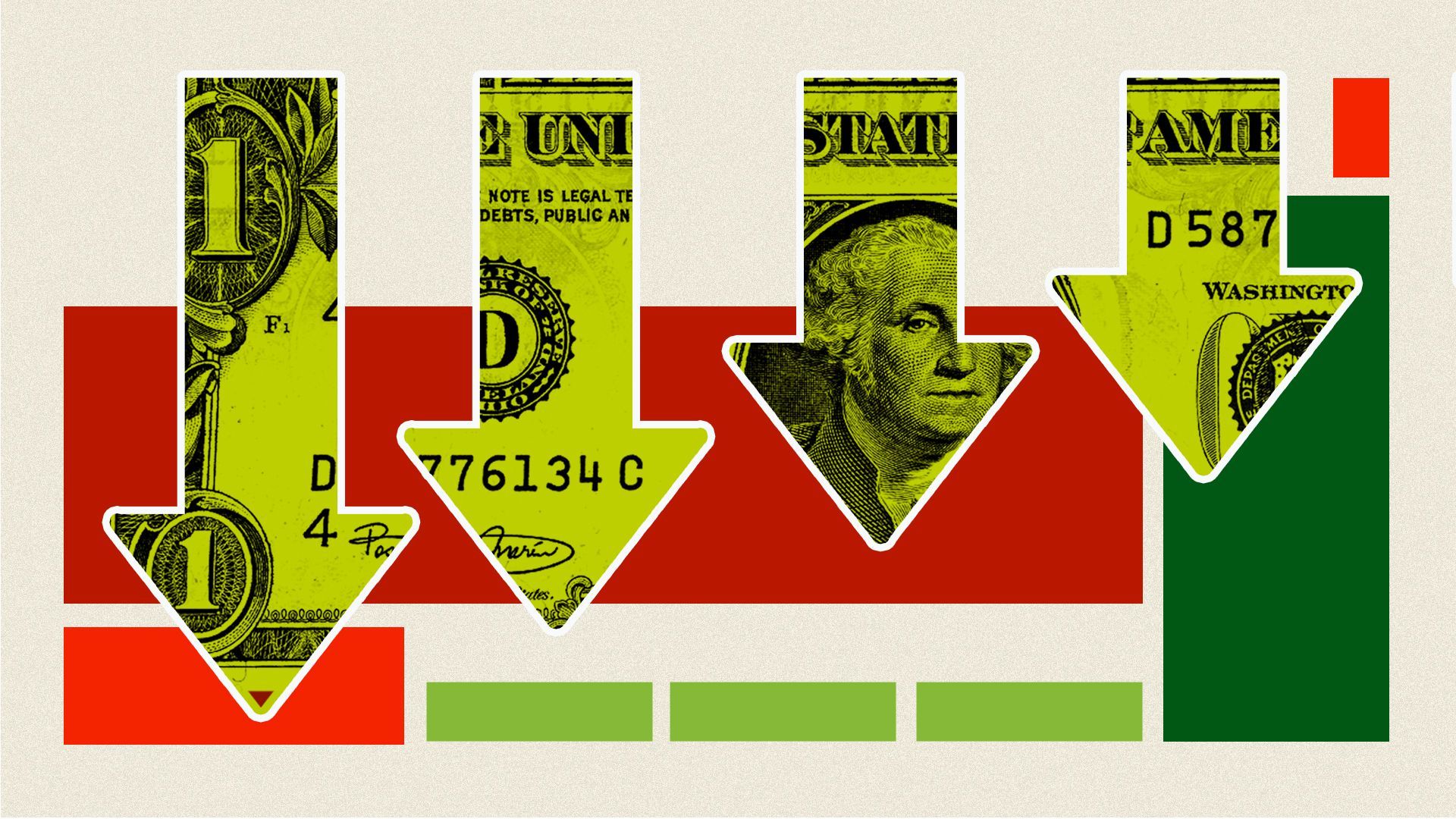 Illustration: Shoshana Gordon/Axios
China's venture activity in 2022 had a noticeable decline, during a year when geopolitical tensions with the world's second-largest economy hit a crescendo.
Why it matters: Over the last decade, China's startup boom stoked concerns that it was surpassing American-style capitalism. But ongoing pandemic restrictions and macro trends put a damper on the last year, which also coincided with growing worries about Chinese tech companies like Bytedance's TikTok, which could be banned in the U.S.
In fact, next week Rep. Mike Gallagher (R-Wis.), chair of the new House China select committee, will travel to California to meet with venture capitalists Marc Andreessen and Vinod Khosla (along with other business leaders), a source close to the committee tells Axios' Sophia Cai.
By the numbers: Total venture dollars invested in China in 2022 were $69.5 billion, across 6.186 deals, per PitchBook data.
That's down from $136.2 billion across 7,486 deals in 2021.
Last year saw the lowest annual deal value since 2017.
Between the lines: One big reason for the drop is the decrease in mega-rounds ($100 million and over), which also saw their lowest dollar value and deal count since 2017.
Zoom in: Venture rounds with participation from investors outside of China declined as a portion of total rounds, underscoring investors' recent concerns and pullback in dollars.
Last year, only 15.1% of all China VC deals included investors from abroad — the lowest level since 2017.
Deals denominated in Chinese yuan (RMB) and in U.S. dollars both decreased last year, though the latter shrunk significantly more. Deals in dollars plunged by 67.6% to $18 billion, while deals in RMB fell by 36.3% to $51.3 billion.
Meanwhile: Venture fundraising also sharply dropped last year, with Chinese VCs raising $44.5 billion, just under half of 2021's fundraising.
And of that total, $11.8 billion went to a single fund, the Shanghai Zhangkeherun Biomedical RMB Fund.
Capital commitments were concentrated, with 54.1% going into 13 funds that are $500 million or larger (down from 35 such funds being raised in 2021). Eight of those were denominated in yuan, further underscoring the pullback from foreign investment.
Funds of $100 million or less raised $6.7 billion across 189 funds last year, a drop of 66.6% and 65.5% in value and fund count, respectively.
Yes, but: China's relaxing of pandemic restrictions at the beginning of this year could mean a pickup in venture deal activity for 2023.
The bottom line: Even China hasn't been immune to the weirdness of the market in the past year.
Source: Read Full Article